Associate Professor of Chemistry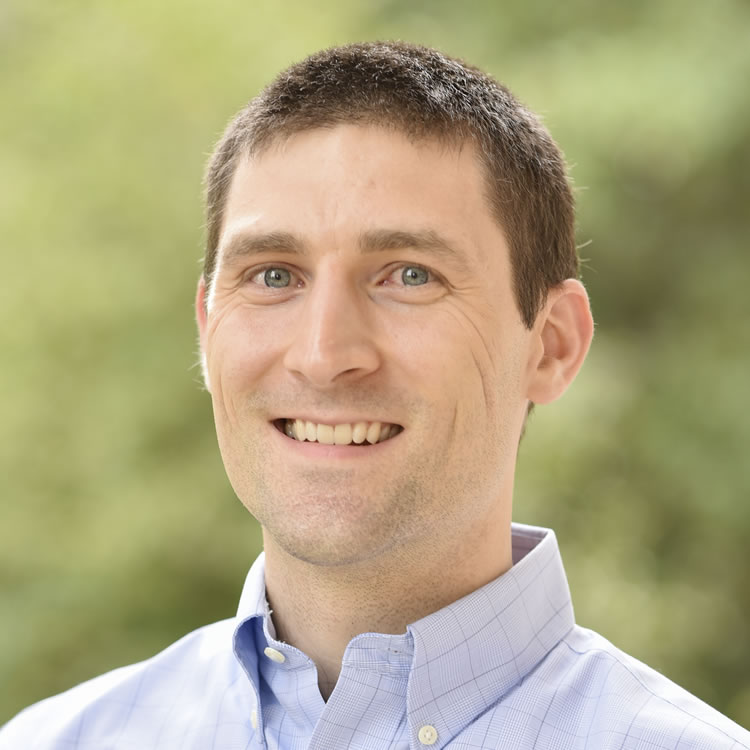 Department: Chemistry and Biochemistry
Campus Box: 5016
Location: McAllister Hall 305B
Dr. Turlington is an Associate Professor of Chemistry & Biochemistry who teaches organic and medicinal chemistry.  Outside the classroom, Dr. Turlington dedicates his time to mentoring student researchers in the areas of organic synthesis and medicinal chemistry.
Working on the synthesis of anticancer agents as an undergraduate, Dr. Turlington discovered his love for organic and medicinal chemistry research.  As a result, Dr. Turlington's research laboratory at Berry College provides his student researchers with projects at the cutting edge of medicinal chemistry and organic synthesis.  Ongoing projects in the lab include the design of new chemical reactions and medicinal chemistry projects focused on Cystic Fibrosis drugs and anticancer agents.  Dr. Turlington's research students routinely present their research at regional and national conferences and are co-authors on scientific papers in top-tier chemistry journals.  For more information about Dr. Turlington's research group and his students' presentations and publications, please visit https://sites.berry.edu/mturlington/.
To connect Berry math and science students with research mentors, Dr. Turlington developed and directs the Berry College Science Scholars Program.  The Science Scholars Program pairs faculty-nominated freshman with math and science research mentors, and helps students reflect on their personal and professional life goals. 
Dr. Turlington also serves as Berry College's Goldwater Scholarship Campus Representative.  The Goldwater Scholarship is "the most prestigious undergraduate scholarship in the natural sciences, mathematics, and engineering in America."  Berry students regularly compete for and often win the Goldwater Scholarship.
Education
Postdoctoral Fellowship. Medicinal Chemistry, Vanderbilt University
Ph.D. Chemistry, University of Virginia
B.S. Chemistry, Furman University
Teaching Interests
Organic chemistry
Medicinal chemistry
Research Interests
Organic chemistry reaction design and development
Cystic Fibrosis medicinal chemistry
Anticancer medicinal chemistry
Selected Publications
Doiron, J. E.*; Le, C. A.; Ody, B. K.*; Brace, J. B.*; Post, S. J.*; Thacker, N. L.*; Hill, H. M.*; Breton, G. W.; Mulder,  M. J.; Chang, S.; Bridges, T. M.; Tang, L.; Wang, W.; Rowe, S. M.; Aller, S. G.; Turlington, M. Evaluation of 1,2,3-Triazoles as Amide Bioisosteres in Cystic Fibrosis Transmembrane Conductance Regulator Modulators VX-770 and VX-809.  Eur. J. 2019, 25, 3662-3674.
Prince, C. E.*; Turlington, M. Nitration of 2-tert-Butylaniline: Preparation of an Intermediate Used in the Development of the Cystic Fibrosis Drug Ivacaftor. Educator 2018, 23, 124-128.
Penk, D. N.*; Robinson, N. A.*; Hill, H. M.*; Turlington, M. A flexible method for the synthesis of 2-substituted 1,2,5,6-tetrahydropyridines and piperidines from chloro-containing propargylamines.  Tetrahedron Lett. 2017, 58, 470-473.
Jordan, S.*; Starks, S. A.*; Whatley, M. F.*; Turlington, M.  Highly Stereoselective Synthesis of Terminal Chloro-Substituted Propargylamines and Further Functionalization.  Lett. 2015, 17, 4842-4845.
*denotes Berry College undergraduate students
Professional Associations
American Chemical Society