Professor of Biology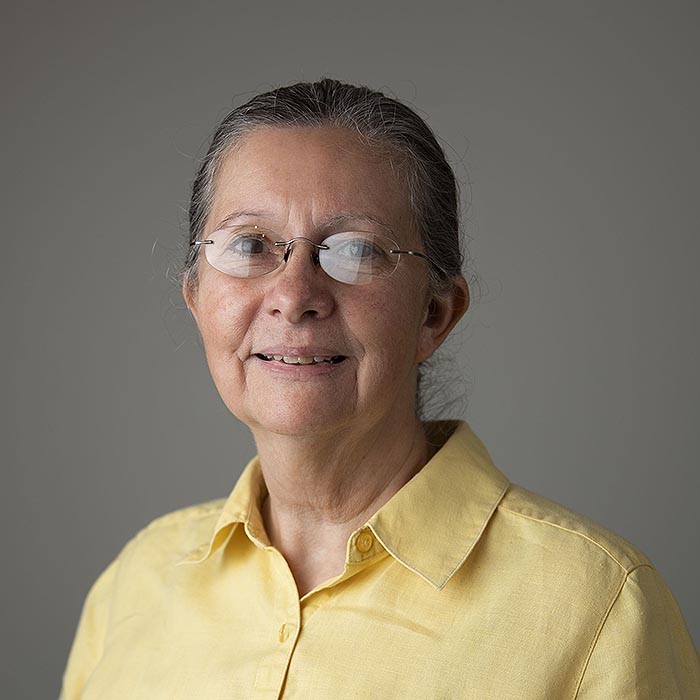 Department: Biology
Campus Box: 430
Location: McAllister Hall 362A
Reneé Carleton is a Professor of Biology at Berry College and Scientific Advisor for the Berry College Bald Eagle nest cam. She is a graduate of the University of Florida College of Veterinary Medicine and the University of Georgia's Warnell School of Forestry and Natural Resources. In addition to her faculty position, Reneé is a federally licensed bird bander, the current editor of the Georgia Ornithological Society's journal, The Oriole, a UGA Extension Service Master Gardener Volunteer for Bartow County, and continues to practice small animal medicine on a limited basis. Her research on bird parasites has resulted in the discovery of two species previously unknown to science. Other research interests include animal physiology, conservation of native songbirds, and wildlife habitat. Berry students play an integral role in this research and have contributed as co-authors on 7 peer-reviewed publications and numerous presentations. Since 2002, this dedicated biologist and her many students have provided and monitored nesting boxes for Berry's Eastern Bluebirds. Reneé uses her veterinary and wildlife experiences to give real-world meaning to her zoology-based courses. Arising from her knowledge and insight gained from a lifelong interest in birds and gardening, she is a popular public speaker on topics ranging from bald eagles and creating backyard habitats for birds to avoiding deer damage and pet safety in the garden. In her spare time, Reneé enjoys birding, gardening, fishing, hiking, and astronomy. Originally from South Florida, she now lives in rural Bartow County with her husband, 2 cats, a blind Doberman/lab mix dog, a parrot, and 2 longhorn cows.
Education
B.S. Ecology   Florida Atlantic University
D.V.M. University of Florida
Ph.D. Wildlife Management and Ecology  University of Georgia 
Teaching Interests
Principles of Cell Biology
Principles of Zoology
Vertebrate Zoology
Comparative Vertebrate Anatomy
Comparative Animal Physiology
Research Interests
Avian parasites and diseases
Avian ecology
Disease ecology
Field Experience
Master bird banding permit
Practicing veterinarian (small animal/exotics)
Certificate in Native Plant Ecology
Scientific advisor Berry College's nesting Bald Eagles
Editor, The Oriole: Journal of the Georgia Ornithological Society
Selected Publications
Carleton, Reneé E., John H. Graham, Adel Lee, Zachary P. Taylor, and Jon F. Carleton. "Reproductive Success of Eastern Bluebirds (Sialia sialis) Varies With The Timing and Severity of Drought." PLOS One, vol. 14, no. 8, 2019, e0214266.
Carleton, Reneé E., and Rachel M. Caldwell*. "It's In The Bag: Corticosterone Levels And Behavioral Responses of Eastern Bluebirds (Sialia sialis) Vary With Type of Holding Bag." The Wilson Journal of Ornithology,
Carleton, Reneé E., Heather Fenton, John A. Bryan III, and Michael Yabsley. "Pathology in Practice: Xanthoma In A Great Horned Owl." Journal of the American Veterinary Medical Association, vol. 253, no. 12, 2019, pp. 1407-1409.
Carleton, Reneé , Savannah McKenzie*, Eddie Elsberry, and Chandler Klemm*. "Placement Of A Recycling Container And Informational Signs Reduces Fishing Line And Tackle Litter At A Residential Lake: A Case Study." Urban Naturalist, no. 25, 2019, pp. 1–11.
Kitts-Morgan, Suzanna E., Reneé Carleton, Stuart Barrow*, Katherine Hilburn*, Sarah Middlebrooks*, and Amanda Kyle*. "Wildlife Visitation On A Multi-unit Educational Livestock Facility In Northwestern Georgia." Southeastern Naturalist, vol. 14, no. 2, 2015, pp. 267–280.
Carleton, Reneé , James M. Mertins, and Michael J. Yabsley. "Parasites and Pathogens of Eastern Bluebirds (Sialia sialis): A Field Survey of a Population Nesting Within A Grass-dominated Agricultural Habitat In Georgia, U.S.A., With A Review Of Previous Records." Comparative Parasitology, vol. 79, 2012, pp. 30–43.
Carleton, Reneé E. and Mary Katherine Tolbert*. "Prevalence Of Dirofilaria immitis and Gastrointestinal Helminths In Cats Euthanized At Animal Control Agencies in Northwest Georgia." Veterinary Parasitology, 119, 2004, pp. 319–326.
*denotes undergraduate co-author
Professional Associations
Georgia Ornithological Society
The Wildlife Society
American Society of Parasitologists
Southeastern Society of Parasitologists
American Veterinary Medical Association
Northwest Georgia Veterinary Medical Association