Associate Professor of Business Communication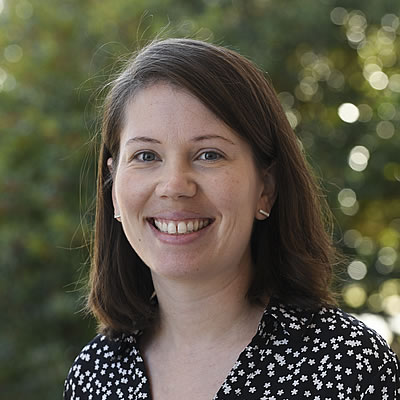 Department: Management | Marketing
Location: Green Hall 410
Samantha Nazione is an Associate Professor of Business Communication in the Department of Management and Marketing at Berry College. Her research focuses on persuasion, social media, and campaigns - most often in the context of health. Journals her work has been published in include Patient Education and Counseling, Medical Education, and Journal of Health Communication.
Dr. Nazione teaches courses focused on social media and communication. She also teaches a senior seminar class, helping to prepare students for the job market. Dr. Nazione's favorite part of her job is acting as a mentor to current, as well as former students regardless of whether they are interested in a research or professional career. She received the 2017 Eleana M. Garrett Award for Meritorious Advising and Caring at Berry College.
Outside of academia, Dr. Nazione loves to travel, try new foods, and make memory photo books with her husband and their three children.
Education
B.A. Michigan State University, Communication, 2007
M.A. Michigan State University, Health Communication, 2009
Ph. D. Michigan State University, Communication, 2013
Teaching Interests
Public relations
Social Media
Persuasion
Campaigns
Research Interests
Health disparities
Provider-patient communication
Provider empathy
Campaign implementation and evaluation
New technology
Selected Publications
Nazione, S., Perrault, E., & Pace, K. (2020). Impact of information exposure on perceived risk, efficacy, and preventative behaviors at the beginning of the COVID-19 pandemic. Health Communication, 26, 23-31. 
https://doi.org/10.1080/10410236.2020.1847446
Nazione, S., Nazione, A., & Griner, T. (2020). How do perceptions of verbal statements and nonverbal actions as empathetic differ by medical appointment context? Patient Education and Counseling, 103,410-413.
https://doi.org/10.1016/j.pec.2019.08.016
Nazione, S., Perrault, E., & Keating, D. (2019). Finding common ground: Can provider-patient race concordance and self-disclosure bolster patient trust, perceptions and intentions? Journal of Racial and Ethnic Health Disparities, 6, 962-972.
Nazione, S., & Perrault, E. (2019). Responding to social media consumer complaints: An empirical examination of the consequences. Corporate Reputation Review, 22, 134-143. 
https://doi.org/10.1057/s41299-019-00064-2
Nazione, S., & Nazione, A. (2018). Reducing health disparities: Understanding the unintended effects of health care professional and patient characteristics on treatment. Journal of the American Osteopathic Association, 118, 376-383. doi: 10.7556/jaoa.2018.081