Read, write and rejoice.
Indulge your love of reading and polish your prose. When it comes to literary inspiration, our 27,000-acres of pure sublimity puts Walden Pond to shame. At the same time, the world's largest campus is home to an intimate community built on mentorship and exchange. This means constant opportunities to have your work carefully considered—and to explore your fascinations to their fullest.
Reading critically and writing well are two of the most highly valued skills to any employer (in any profession). Understanding people and creative problem solving are two more. As a Creative Writing major, you'll distinguish yourself by the strength of your discernment and expression.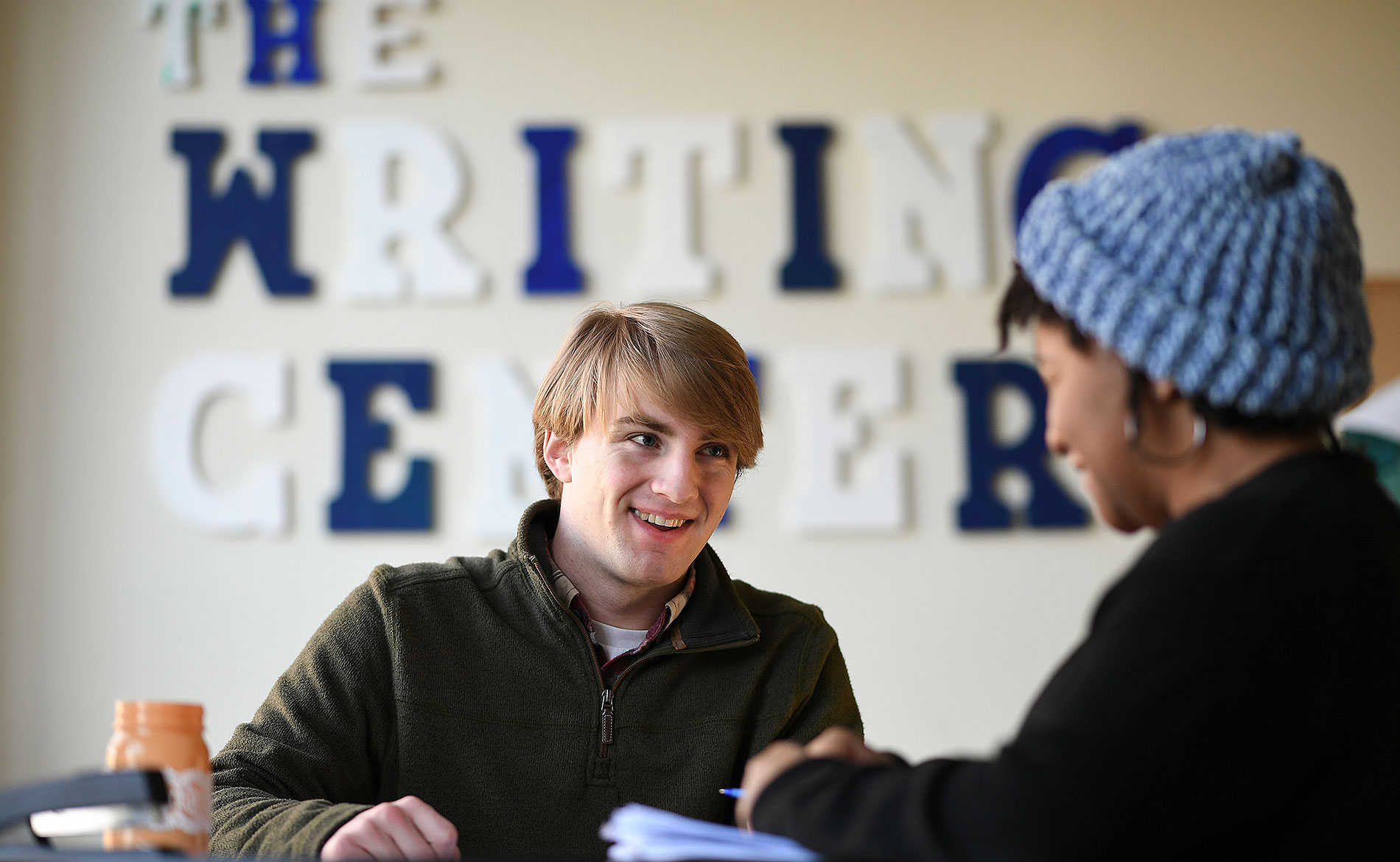 Small class sizes mean rare access to visiting writers and scholars—whether in workshops or one-on-one over lunch. Gain relevant experience through (paid) work for our newspaper, literary magazine, Writing Center, two campus museums or library.
English and Creative Writing
FACULTY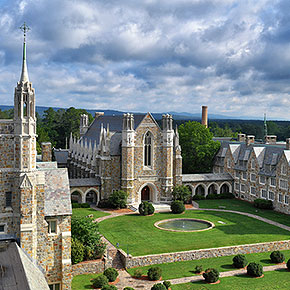 Professor of English
Dr. Christopher Diller
Regardless of subject matter (from first-year writing to nineteenth-century American literary Romanticism) Dr. Diller works to incorporate online learning resources into his classes, including chat and discussion forums, blogs and forms of visual rhetoric that engage literary texts and analysis. An American studies scholar, Dr. Diller's research engages both literary and non-literary texts. He is co-author of "Nathaniel Hawthorne in the College Classroom: Contexts, Materials, and Approaches"—the index for which was created by one of his students.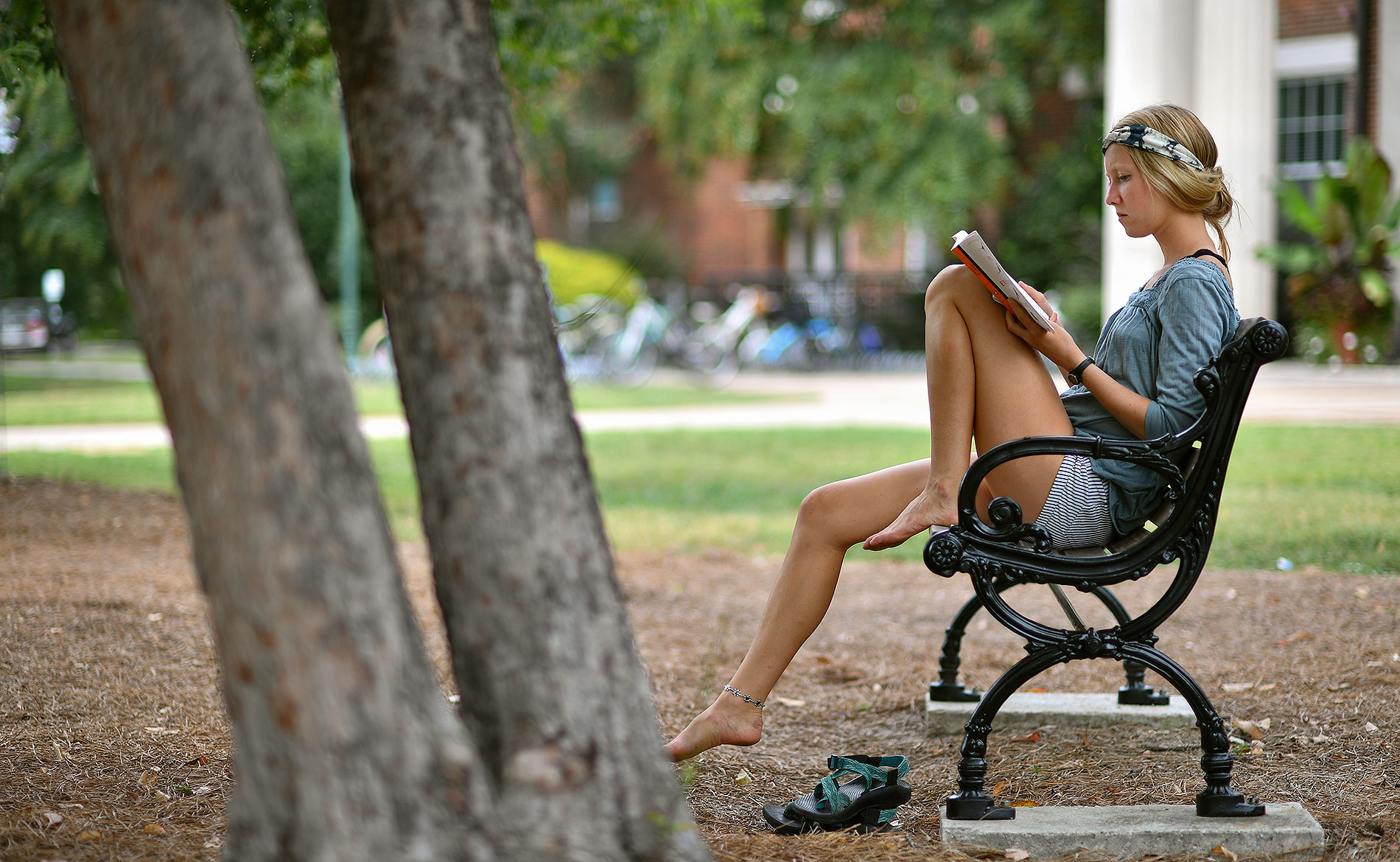 With 88 miles of trails and forest, stream, lake and mountain ecosystems, our 27,000-acre campus is a boon to writers and readers alike. Archives, museums, libraries, a community of fellow scholars and writers and glorious nature—it's all here.
Creative Writing
Courses
CRW 300
Writing for Online Environments
Learn the technical and rhetorical elements of writing in online environments, including how to present information in online formats for a variety of purposes, audiences and clients.
CRW 495 I
Writing about Place
Selected readings and advanced work in creative writing, poetry or prose, centered on landscape and the environment. May be offered as a residential or a study abroad course.
CRW 304
Introduction to Playwriting
Creation of original scripts for theatre; instruction in the craft of playwriting and guidance toward constructive self-criticism.
Creative Writing
LIVES
CLASS OF 2021
Jacqueline Lea
A creative writing major can take you a lot of places, including the business world. Just ask Jacqueline Lea '21, who took a job as a tax technical writer with Aprio, a CPA-led professional services firm in Atlanta. She says hiring an English major was considered "a grand experiment" by her employer.
Christina Bucher, chair and associate professor of English, rhetoric and writing, notes, "I recommended her because she had proved herself to be genuinely intellectually curious in my classes, she was an agile thinker and used constructive criticism to improve her writing, and she had an excellent work ethic. "It's so important to counter the narrative that an English or creative writing major (or any other humanities major) will not lead to meaningful, financially rewarding work and careers."