Help Numbers Tell Their Story.
Data drives today's most important decisions and compelling stories in government, science, medicine, healthcare, the arts — and nearly every other conceivable field.
As a Berry data analytics major, you'll examine large data sets, learn how to identify trends and patterns in the numbers, draw insights and use visualization and storytelling to help others make strategic decisions. You'll hone these skills through major-related, hands-on learning opportunities such as research assistantships, courses designed to help you prepare for the profession and internships with area businesses.
And you'll readily be able to pair your studies with another major, creating an even more distinctive resume as you enter a future in which you'll already be in great demand.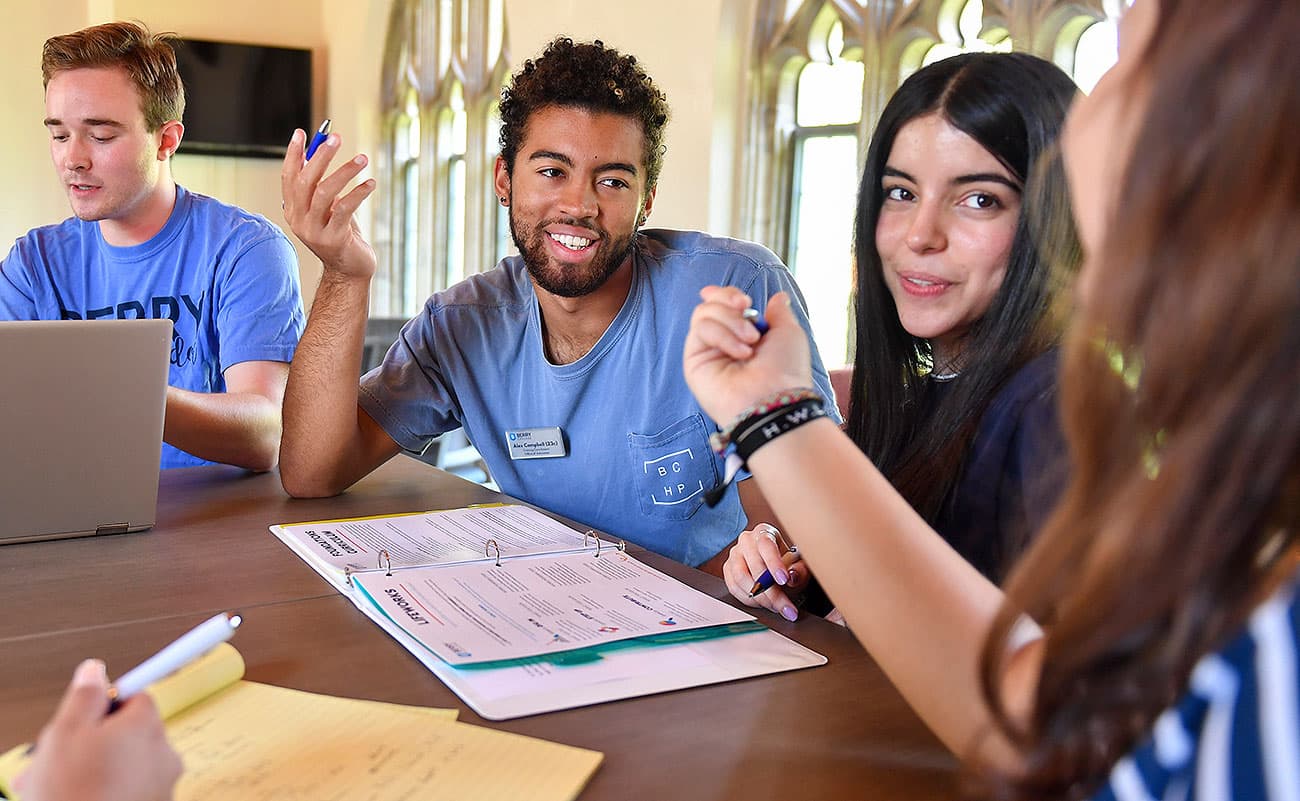 Your education gets amplified when you learn by doing. Co-author research and analysis with faculty and get published. Reinforce your coursework through a teaching assistantship. Expand your professional network and gain real-world context through the college's Community & Industry (C&I) Work Partnership. Collaborate with local non-profits through community engagement courses.
Data Analytics
FACULTY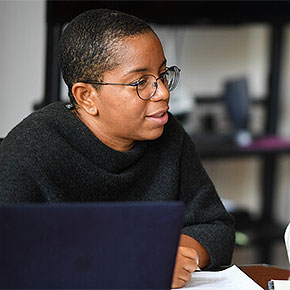 ASSISTANT PROFESSOR OF DATA ANALYTICS
DR. THEMA MONROE-WHITE
Dr. White's research is concerned with racial equity in STEM fields, with a special emphasis on information technology, analytics, and data science. She is particularly interested in understanding the innovative pathways that lead to the economic and social empowerment of underrepresented people of color. Thema was named to the Bureau of Labor Statistics technical advisory committee as a special government employee data scientist (2021-2024) and has received multiple National Science Foundation grants to study diversity in entrepreneurship and STEM fields.  She holds a Ph.D. in science, technology, and innovation policy from the Georgia Institute of Technology as well as Master's and Bachelor's degrees from Howard University.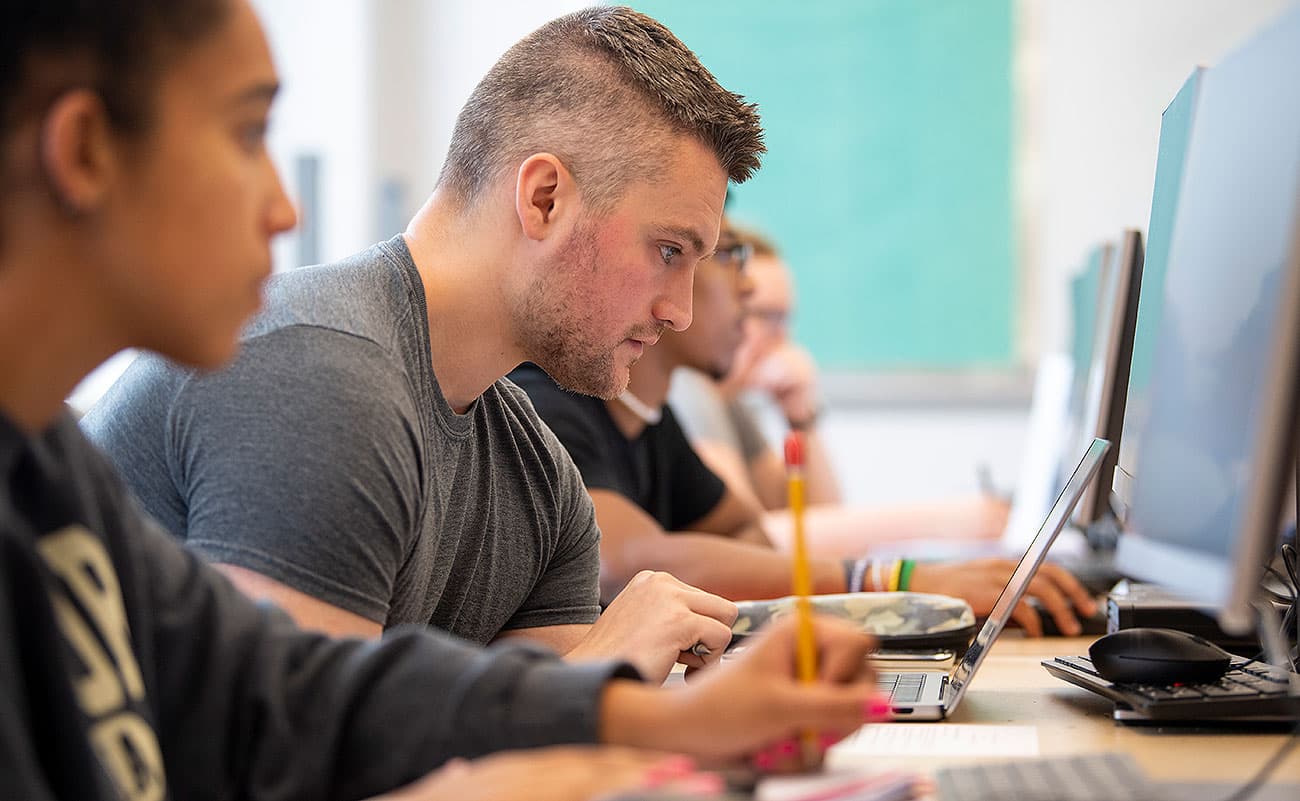 Plenty of Space
for Big Ideas
Nothing should compromise your curiosity and drive. Fortunately, that's never a concern here. Bring classroom concepts to life in the Physical Computing Lab. Utilize the most current technology and software in the Student Projects Lab.
Data Analytics
Courses
DAT 101
Introduction to Data Science
Develop practical skills and explore theoretical concepts in the data analytics process including data collection, manipulation, storage, modeling, visualization and communication through hands-on use of computer applications.
BUS 316
Business Intelligence and Information Systems
Consideration of hardware and software architectures that investigates how they are embedded in organizations and how they interact with the problem-solving processes of business.
BUS 380
Advanced Data Analytics
Examine the application of data analytics in support of converting data into actionable insights for improved organizational decision-making. This course features a range of topics and applied techniques from data mining to data visualization. Familiarity with statistical correlation and regression recommended.
Data Analytics
LIVES
After graduation, Lesley Cox '20 secured an internship as a logistics analyst for Pirelli, where she formatted, analyzed and audited data; communicated with colleagues internationally to resolve exceptions and errors; and implemented new KPI reporting. Excited about her future prospects, Lesley is thriving in her role as the program coordinator for analytics and industry advancement at the University of West Florida.