Manage, Coach and Motivate
You like solving problems. You thrive on directing projects and driving results. You want to motivate teams. Certain qualities and solid training define a capable manager. At Berry, you'll dig deep to understand this role. 
A solid foundation in liberal arts, science and general business ensures you'll gain a broad understanding of management while building fundamental knowledge of accounting, marketing, economics, information systems, and the social and legal environment of business. You'll also develop critical management skills in strategic planning, global business management and leadership.
You'll learn firsthand from faculty who are active business consultants. They will guide you step-by-step as you focus on entrepreneurship, international business or human resources (HR) management through electives, independent studies, on-campus jobs, challenging internships and projects with local non-profits.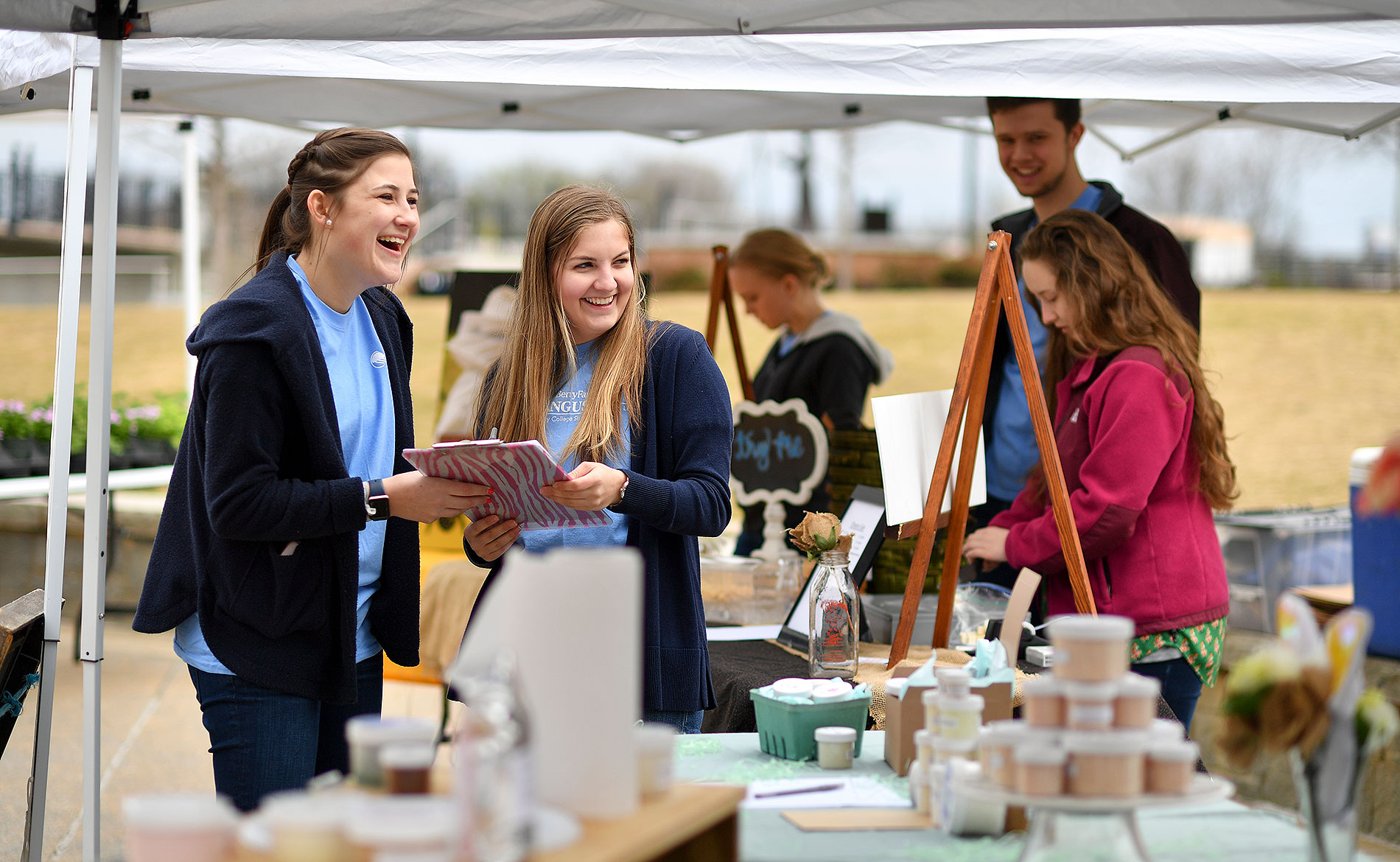 Learn to manage operations and marketing teams through Berry College Student Enterprises. Develop and present a business plan by participating in Berry's annual Pitch Competition. Assist with business management by working in a campus office or collaborating on real-world projects with local nonprofits.
Business
FACULTY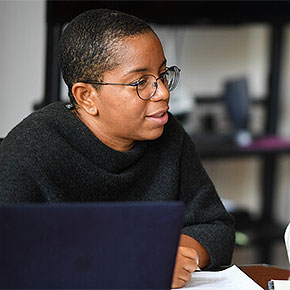 Assistant Professor of Data Analytics
Dr. Thema Monroe-White
Dr. White's research is concerned with racial equity in STEM fields, with a special emphasis on information technology, analytics, and data science. She is particularly interested in understanding the innovative pathways that lead to the economic and social empowerment of underrepresented people of color. Thema was named to the Bureau of Labor Statistics technical advisory committee as a special government employee data scientist (2021-2024) and has received multiple National Science Foundation grants to study diversity in entrepreneurship and STEM fields.  She holds a Ph.D. in science, technology, and innovation policy from the Georgia Institute of Technology as well as Master's and Bachelor's degrees from Howard University.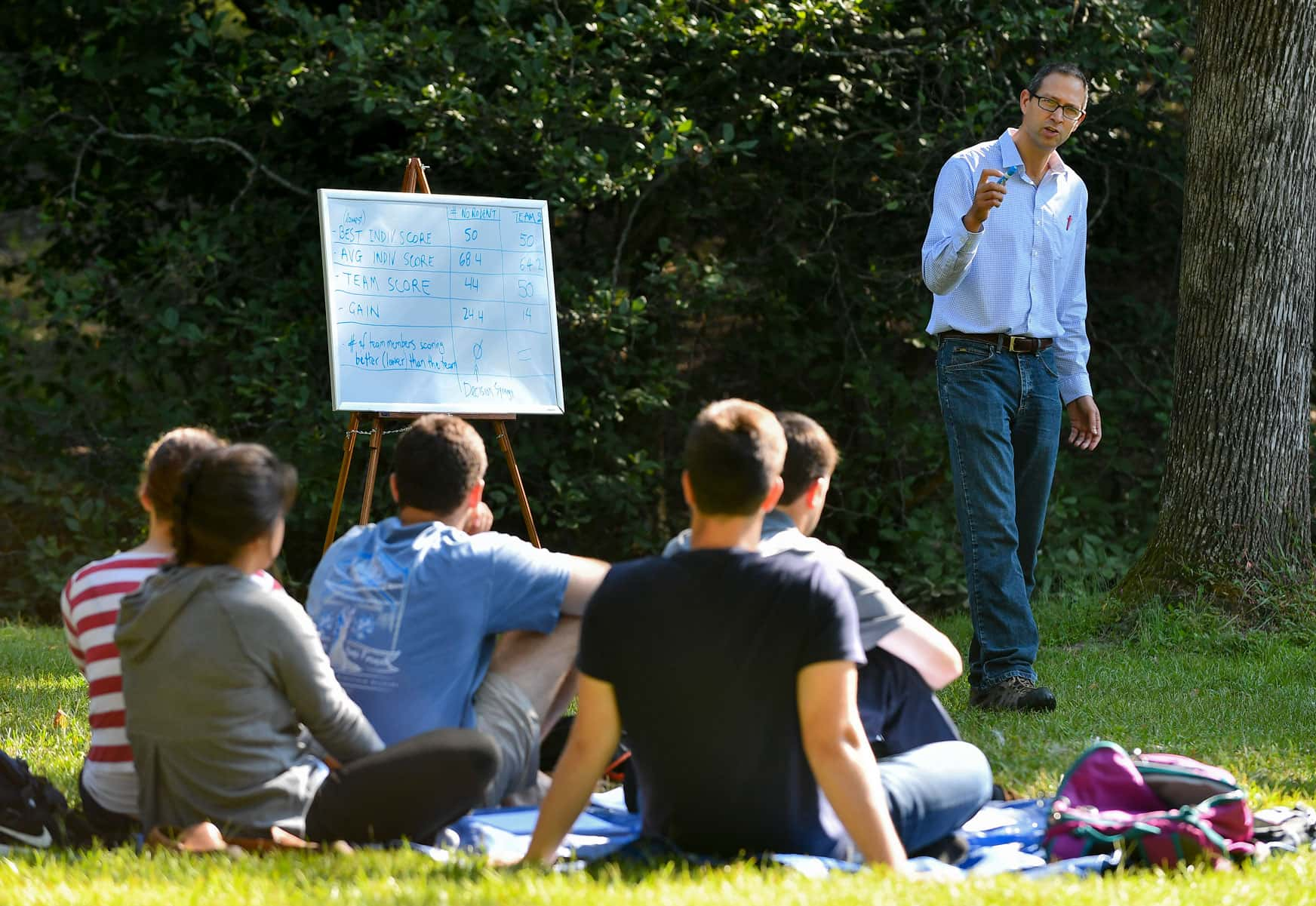 Berry's campus is rich in resources, opportunities and inspiration for management students. Whether you're creating a business, working in a student-run enterprise or participating in team building and group decision-making exercises in an outdoor class setting, you'll build a strong, relevant resume for life after graduation.
Management
Courses
MGT 302 I
Organizational Behavior
Integrating sound management principles with an understanding of human behavior is essential to running an organization effectively. Learn the concepts and theories of motivation, organizational structure, leadership, team building and group activities in today's organizational settings, with practical application through experiential learning.
MGT 345
Management of Human Resources
HR professionals take an important lead in the workplace, recruiting the right people, providing training and helping staff adapt and work through challenges. This course covers HR management and the fundamentals of HR planning, from staffing and compensation to employee/labor relations, health and safety, and current HR laws.
MGT 415
Cross-Cultural Management
Global managers face the challenge of leading multi-cultural, cross-border teams, which requires understanding the impact of cultural values on management functions and processes. Gain an understanding of verbal and non-verbal communication, interpersonal and intergroup relationships, differences in temporal conceptions, culture shock and labor relations.
Management
LIVES
CLASS OF 2021
Erika Sprecher
Erika Sprecher '21, a marketing and management major with minors in animal science and entrepreneurship and innovation, is beginning her post-graduate career on a roll. She leveraged Berry's Pitch competition (a Shark Tank-like event where Berry students can present their business ideas and compete for cash prizes) to kick-start two small businesses, BE 3D and Lamboy Cattle Co. A master of time management, Sprecher recently took a position as a talent coordinator at TechHuman, a staffing company that specializes in securing IT talent.