Use the gifts of your head, heart and hands.
As a future nurse, you're in a world that will need you more than ever. In the face of a growing nursing shortage, Berry is doubling its nursing program to welcome students like you — dedicated to delivering the highest quality healthcare with deep compassion. We'll help you get there on the pathway (there are four!) that works best for you.
Our expanded program — including the new $5 million Bailey Morgan Scholarship — will connect you to financial resources, cutting-edge training in our simulation lab and 650+ clinical hours that will build your skills and confidence. Partnerships with two hospitals and the largest private medical clinic in Georgia will allow you to tap into clinical opportunities, externships and mentors — within 2 miles of campus.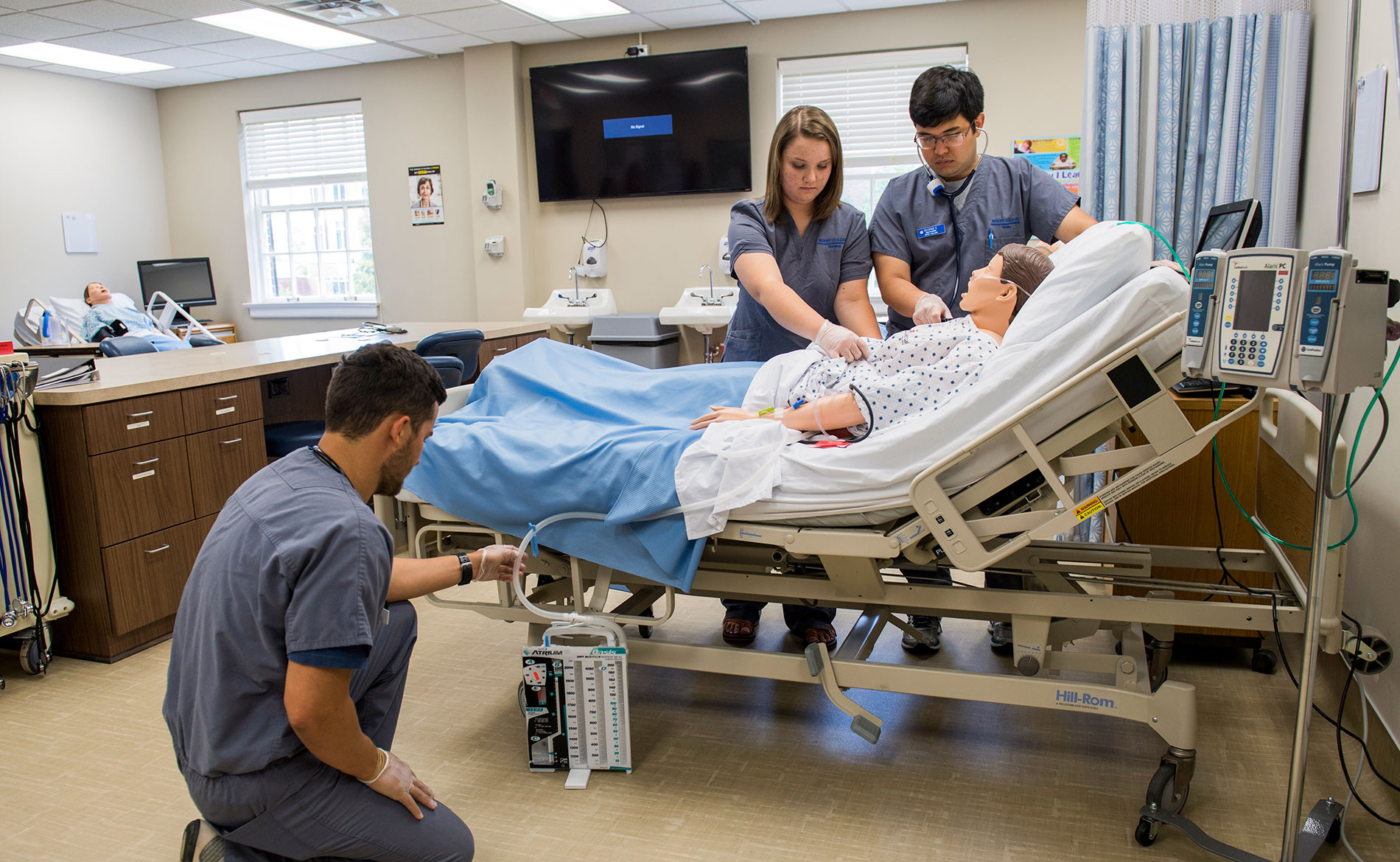 Learn firsthand from our committed faculty and through clinical rotations at local hospitals. Do an internship in a critical care or high intensity unit. Develop care plans for patients in Hispanic or Latino communities. Experience clinical nursing care in developing nations.
Nursing
FACULTY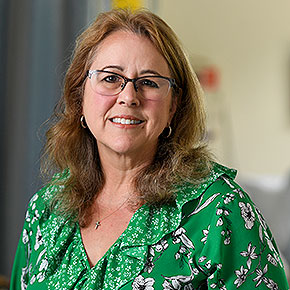 Director of Nursing
Dr. Carolyn Reilly
Director of Nursing Carolyn Reilly, PhD, RN, FAAN brings over 30 years of clinical, educational and scholarly research to Berry, including decades of caring for critically ill and cardiovascular patients. Her research includes promoting self-care in individuals suffering from or at risk for cardiovascular disease, which has led to the development of educational programs and instruments for those with heart failure and congenital heart disease. Highly published in her field, she is a reviewer for several cardiovascular and critical journals and held positions in professional organizations: director for the American Association of Heart Failure Nurses, membership chair for the Cardiovascular and Stroke Nursing Council of the American Heart Association and vice president for the Southern Nursing Research Society.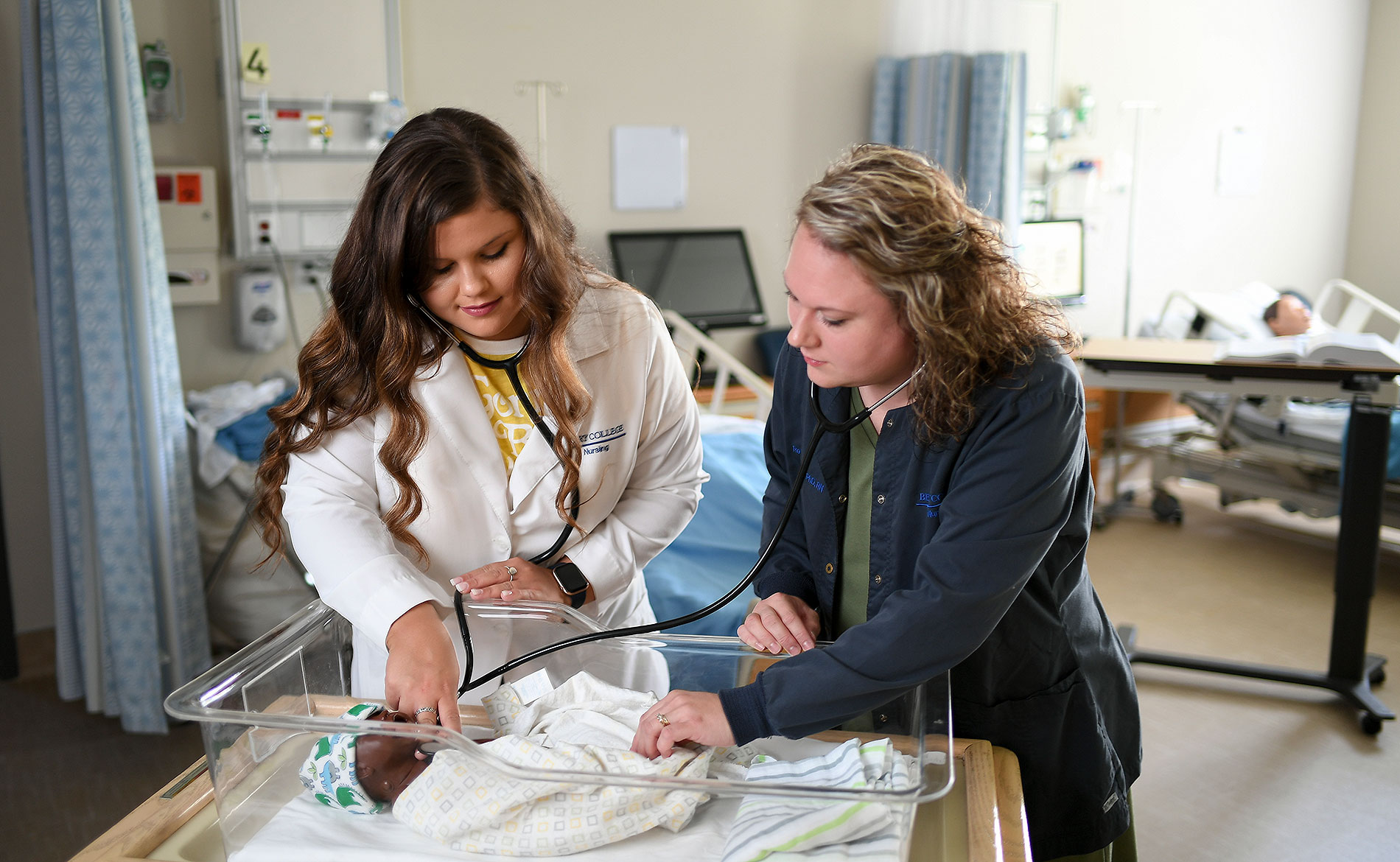 Expand classroom learning, develop your skillset and put your learning to the test by experiencing challenging, real-world medical scenarios — assisting with insertion of a chest tube or delivering a baby — in our safe-yet-realistic simulation environment.
Nursing
Courses
NUR 313
Pathophysiology/ Pharmacology
Examine foundational pathophysiology, principles of pharmacodynamics and pharmacokinetics of pharmaceutical agents (using prototypes) and the nursing process in medication administration for health promotion, treatment and symptom management.
NUR 410
Cross Cultural Immersion (Foundations F3a)
Learn first-hand through observation and immersion in an international or national healthcare and educational setting. . 
NUR 412 I
Evidence-Based Practice
Learn to develop an evidence-based practice model, identify practice issues, evaluate research findings, use research and clinical evidence to make informed practice decisions and identify potential research problems that may improve patient care outcomes.
Nursing
LIVES
CLASS OF 2021
Real-world Training Prepares Student Nurse for Success
Alyssa Beasley, who works in the cardiac unit at Northside Hospital in Atlanta, gained vital real-world experience as a Berry College nursing student. Through Berry's LifeWorks program, she spent almost two years as a nurse technician at Redmond Regional Medical Center in Rome, Georgia. Alyssa was was able to put her skills to the test, thanks to the rigorous curriculum and training received in Berry's nursing program.