Prepare for success in any career by understanding the human psyche.
Here's our approach (we find it works well): small classes, close mentoring, dedicated faculty, (so many) opportunities for professional development, a rigorous curriculum, preparation for graduate school and/or careers, and a deep and nuanced understanding of human behavior. (Did we miss anything?)
We emphasize research methods (because this is good for you) and statistics (because they are fascinating and powerful) and applied behavior analysis (which is not offered at many colleges) and undergraduate research funding (which means money for you to pursue big questions).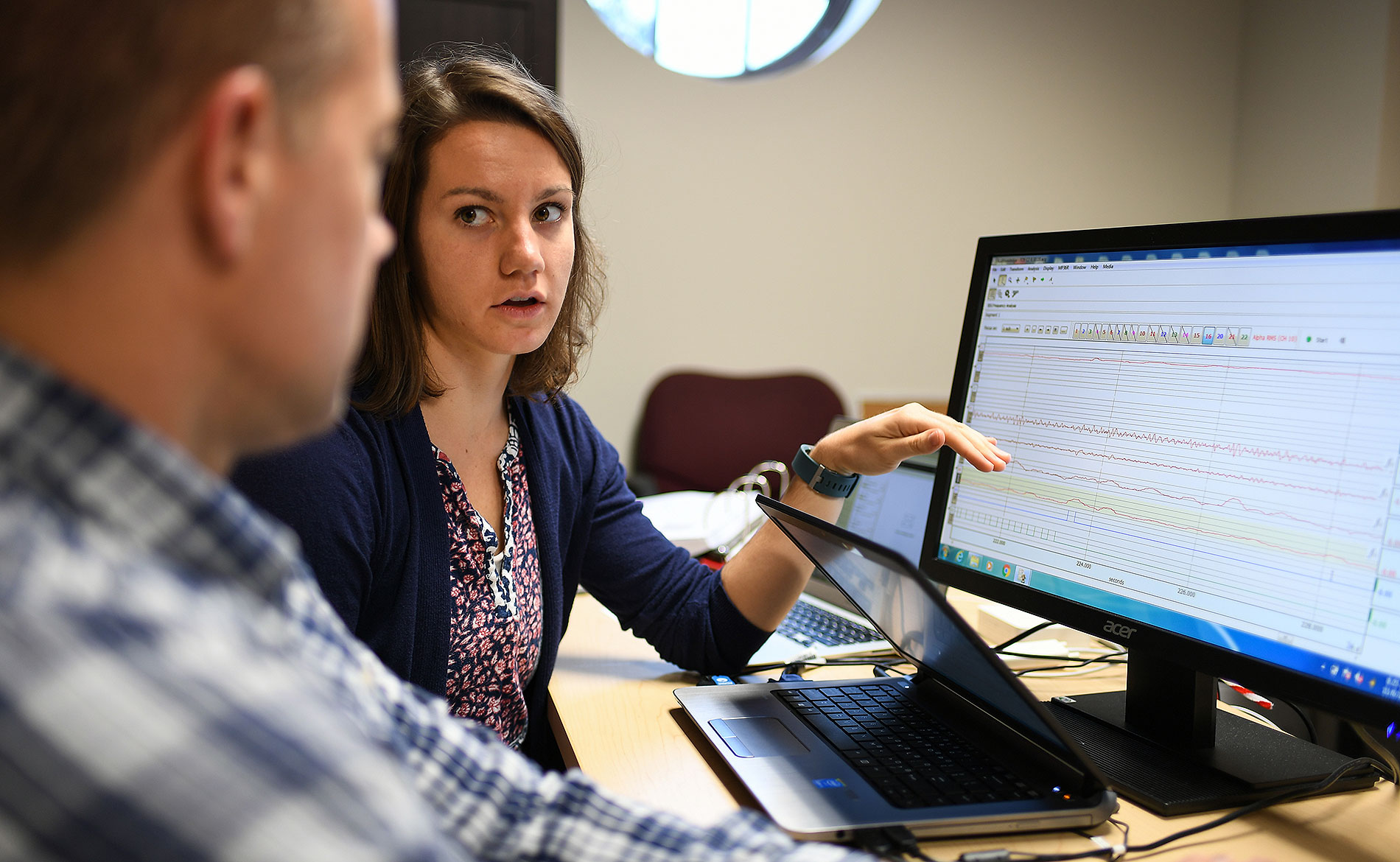 You might work in the lab (great preparation for grad school) or as a psychology teaching assistant (deepening your own grasp of the material). Whatever position you take on, you'll earn a paycheck while building professional and leadership skills.
Psychology
FACULTY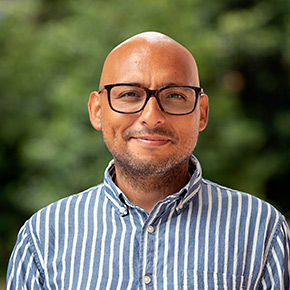 Assistant Professor of Psychology
Dr. Miguel Ampuero
Miguel Ampuero, Ph.D., BCBA-D, is an assistant professor of psychology and applied behavior analysis at Berry College. He teaches courses in applied behavior analysis, psychology and special education. Dr. Ampuero received his Ph.D. in special education with a focus on applied behavior analysis and autism from the University of Pittsburgh. His research focuses on the training of special education paraeducators in the implementation of behavioral interventions, the evaluation of behaviorally based training approaches, as well as communication and language training for students with autism and/or other intellectual disabilities. In addition, Dr. Ampuero holds a Board-Certified Behavior Analyst-Doctoral level designation and has more than 20 years of field experience working with individuals with autism and/or other intellectual disabilities in clinical and educational settings.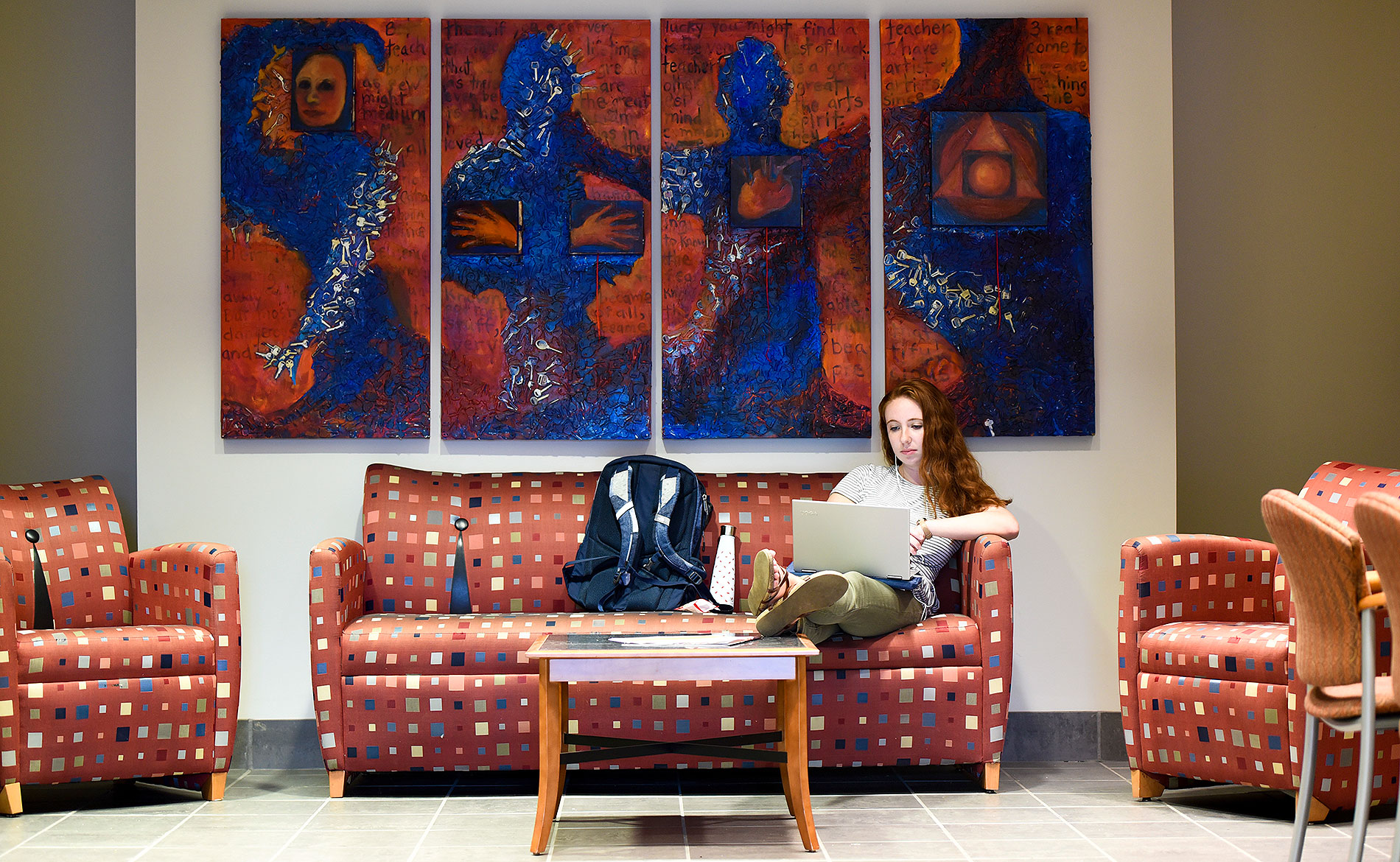 Supersize your resume through funded research with professors, off-campus internships and community-engaged learning experiences. Rare among peer institutions, Berry's George Scholarship funds psychology-specific independent research by Berry students.
Psychology
Courses
PSY 441
Eyewitness Memory
Consider the science of eyewitness identification using an experimental approach, including estimator and system variables that affect accuracy of memory for both eyewitnesses and bystanders.
PSY 445
Social Innovation and the Psychology of Poverty
Explore the emerging field of social innovation and entrepreneurship within the framework of various psychological theories that explore the potential causes and consequences of poverty.
PSY 443
Human Factors
Engage in interdisciplinary examination of human abilities, limitations and other characteristics relevant to designing tools, machines, systems, tasks, jobs and environments that are safe, comfortable and effective for human use.
Psychology
LIVES
CLASS OF 2022
Lynneatte Quenin
Anticipating a career in counseling, Lynneatte Quenin '22 came to Berry seeking a degree in psychology. But this goal shifted when she delved into research and data analysis under the guidance of Associate Professor of Psychology Victor Bissonnette. She plans to complete a master's degree in data science and analytics at Georgia State University and then a Ph.D. in social psychology. Her ultimate goal is working with nonprofit organizations and government agencies to find effective ways to improve their services and reach more people.