---
Meet Our Team!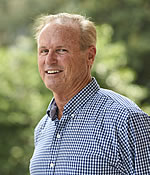 Mark Kozera
Director of Employer Engagement & Career Consultant for the Campbell School of Business
mkozera@berry.edu
706.378.2903 
Student Team
Jessie Lowery is a junior Marketing major from Breman, Georgia.
Murph Lutian is a sophomore Accounting major from Cumming, Georgia.
Shelby Scrogg is a freshman Finance major from Auburn, Georgia. 
Contact Us
Berry College Center for Personal and Professional Development 
P.O. Box 495005
Mt. Berry, Georgia 30149
careerdevelopment@berry.edu
706.236.2292