---
Berry has a long history of distinguished guest speakers who have discussed important topics related to Christian faith and learning. 
It is the pleasure of the Chaplain's Office to host guest speakers each semester who provide stimulating lectures and discussions on matters of faith and higher learning. These speakers come from a variety of backgrounds and speak on a variety of topics. Each guest brings together the student body, faculty, and the Rome community for an enriching learning experience. Below is a list of speakers for this academic year. Coming soon, visitors will be able to hear recordings of these excellent lectures. Be sure to visit frequently to get updates on the latest guests and topics.
Guest Speakers 2019-2020
Thursday Oct. 10th at 7pm in Spruill Ballroom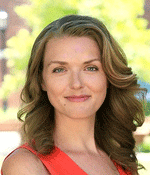 Dr. Jennifer Frey - "What is Happiness?"
Dr. Jennifer Frey is a Christian philosopher at the University of South Carolina.. Her emphasis is Thomas Aquinas and the philosophy of happiness. Prior to joining the philosophy faculty at UofSC, she was a Collegiate Assistant Professor of Humanities at the University of Chicago, where she was a member of the Society of Fellows in the Liberal Arts and an affiliated faculty in the philosophy department.
Her research lies at the intersection of philosophy of action, ethics, and meta-ethics. Dr. Frey has co-edited a book titled, Self-Transcendence and Virtue, which was part of the work she did as co-PI on a major three year research project, titled "Virtue, Happiness, and Meaning of Life." She also writes for The Virtue Blog, and hosts a popular philosophy and literature podcast, called, "Sacred and Profane Love."
Monday Nov. 4th at 7pm in Spruill Ballroom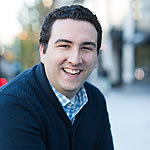 Michael Wear - "Reclaiming Hope and Civility in Politics" Michael Wear serves as Chief Strategist and a member of the executive team for The And Campaign. He is a leading expert, speaker and strategist at the intersection of faith, politics and American public life.
As one of President Obama's "ambassadors to America's believers" (Buzzfeed), Michael directed faith outreach for President Obama's historic 2012 re-election campaign.
Michael is also the founder of Public Square Strategies LLC, a sought-after firm that helps religious organizations, political organizations, businesses and others effectively navigate the rapidly changing American religious and political landscape. Michael is the author of Reclaiming Hope: Lessons Learned in the Obama White House About the Future of Faith in America. He also writes for several popular publications like The Atlantic & Christianity Today.
Wednesday Jan. 29th at 7pm in Spruill Ballroom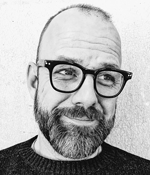 Greg Thompson - "Faith & The Common Good"
Gregory Thompson is a scholar, writer, artist, and producer who works at the intersection of moral imagination and social change. Focusing on matters of race and democracy in the United States, Gregory currently serves as Vice President for Creative Strategy at CultureShift Creative, a Cultural Strategy Firm that produces story-centered strategies for social healing, and as Deputy Director of Historic Clayborn Temple in Memphis, Tennessee, the site of the Sanitation Worker's Strike of 1968.

In these respective capacities Gregory is currently working on the restoration and re-activation of Historic Clayborn Temple.
In addition to this, he is the Co-Creator (with the acclaimed artist Sho Baraka), Producer and Co-Writer of Union: The Musical, a soul and hip-hop based musical that tells the story of the 1968 Sanitation Workers' Strike. It begins its national performance and community engagement tour in of 2019.  
Monday Feb. 24th at 7pm in Spruill Ballroom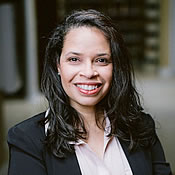 Karen Ellis - "Faith & Perseverance: Lessons from the Global Church"
Karen Ellis leads the Center for the Bible and Ethnicity at Reformed Theological Seminary of Atlanta. She also serves as the Robert Cannada Fellow for World Christianity. She holds a Master of Art in Religion (M.A.R. Theological) from Westminster Theological Seminary in Philadelphia and a Master of Fine Art (M.F.A.) from Yale University. She is a Ph.D. candidate in Virtue Ethics at the Oxford Center for Mission Studies in Oxford, England. She is passionate about theology, human rights, and global religious freedom. Since 2006, she has worked together with the Swiss-based charity, International Christian Response, and has traveled internationally advocating for global religious freedom.
Guest Speaker Videos