By Rick Woodall
Derek Detweiler (03C) was only 8 years old when he created his first video game. He had no way of knowing at the time that the rudimentary "text adventure" he programmed for his siblings – admittedly more fun to make than to play – would be the foundation for a career.
If you have young children in your life, chances are they are familiar with the work of Derek Detweiler. They won't recognize him by name, but his games are a different story.

That's because the born-and-bred North Carolina Tar Heel has spent the last 11 years developing web-based learning experiences for such clients as PBS Kids, Random House, Fred Rogers Productions and The Jim Henson Company. Detweiler worked first for his own boutique game-design firm and now is lead creative engineer for Makefully, a Kansas City-based studio committed to designing inspiring and engaging learning experiences for children. He has played a key role in game development, website redesign and/or app creation for an impressive list of properties including Alma's Way, Cat in the Hat, Wild Kratts, Dinosaur Train and Ready Jet Go.

Equal parts curious, creative and clever – with a healthy dose of entrepreneurial spirit tossed in – Detweiler has forged his own ideal career, combining a lifelong love of computer programming with problem-solving skills sharpened at Berry and an adept ability to work in teams forged in his experience as a Berry Information Technology Student.

As technical lead for development processes that can take up to six months to complete, he leans heavily into each of his talents while seeking to create a young-user experience that entertains even as it educates. The creative challenges are endless, but so are the rewards.
"When kids get frustrated playtesting our games, it just kills me," he said. "But when you see them enjoying it and learning in real time, it's just awesome."

Finding his passion
It's truly a sign of the times that the children for whom Detweiler designs games today are in many cases younger than he was when he got his first taste of computing as a grade-schooler in the late 1980s. In those days, smart phones were still years away, and computers of any kind were only beginning to establish a foothold in American homes.

The first computer in the Detweiler household was purchased for the family's general-contracting business. The drab, monochrome monitor wasn't much to look at, but the boy was spellbound.

"That was kind of the start," he recalled. "As soon as we got that first computer, I was fascinated seeing how it responded to what I told it to do."

Devouring books on computing as fast as his mother could check them out of the local library, Detweiler taught himself BASIC, the aptly named programming language of the day, and began experimenting with the new machine. He quickly gravitated toward game design because it was "a really easy way to put something out there that people could interact with." In the absence of anyone else, his siblings became test subjects.

"It was really simple stuff," he acknowledged. "It would ask them a question like, 'What is your name?' And then it would print their name back. I would say, 'Whoa! Isn't that cool?' And they were like, 'No. Not really.'"

Undaunted by their less-than-enthusiastic response, Detweiler continued to stoke his passion for computers in the years to come. His knowledge and skills grew with the technology, and by the time he graduated from high school, he knew he wanted to attend a college that could prepare him for a career in programming. He chose Berry, motivated both by the opportunities he found there and the incredible beauty of the campus, so reminiscent of the area surrounding his hometown of Hickory, North Carolina.

"I totally love being outside and hiking and doing outdoor activities, and it just seemed like a great place to be," he related. "You're not just going there for an education. You're living there for four years."

Learning journey
Those four years turned out to be transformational in many respects. Choosing to double major in computer science and mathematics, the erstwhile programmer got the technical education he was looking for while also gaining new insight into problem-solving, courtesy of Dr. Eric McDowell, then-assistant professor of mathematics (now retired).

"It always felt like he was on the journey with us to learn mathematical concepts," Detweiler said in praise of his teacher and mentor. "Rather than a simple lecture, he invited us to struggle with concepts and experience the reasoning behind mathematical theories instead of simply memorizing theorems."

Each of Detweiler's majors provided a "helpful lens" through which to view the other, together becoming a "powerful combo" that positioned him for success in his chosen career.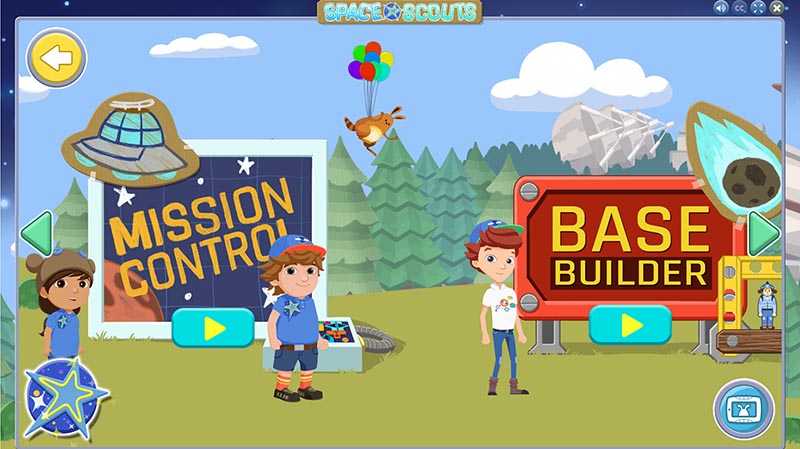 "Game design always starts with a creative idea, but turning that idea into an actual, playable video game involves layers and layers of math and logic," he explained. "Every day as a game designer and developer involves applying mathematical concepts and designing creative algorithms to solve design problems."

While Detweiler's academic courses enhanced his knowledge and understanding of programming, participation in BITS (an apprenticeship work opportunity within Berry's Office of Information Technology) offered equally important lessons, albeit uncomfortable ones at times.

A self-described "super-introvert" coming out of high school, Detweiler immediately drew what he considered a "nightmare" work assignment – the help desk – fielding calls for technical support from students, faculty and staff. He didn't enjoy the experience at first but quickly discovered he was good at it.

"By the time I left Berry, it was a great job!" he exclaimed. "I found out that I really enjoyed helping people."

And in doing so, he expanded his comfort zone, developing interpersonal and communication skills that significantly heightened his ability to work with others.

"I didn't realize it in college," Detweiler said, "but ultimately, I think it helped complement my software engineering capabilities in a way that was very useful when it came to looking for a job and working in an occupational environment."

Making his future
Detweiler's first job out of college was very similar to the one he held at Berry – technical support for a satellite campus of Appalachian State University located in his hometown. Four years of help-desk experience prepared him well for the position, but his dream of a career in programming persisted.

While his days were spent managing technology, off hours were devoted to learning new computer languages and seeking out creative ways to further develop his skill set. Among other activities, he engaged in a series of impromptu challenges with Todd Lewis (05c), an old friend from Berry who later graduated from Georgia Tech. Together, the two former BITS would come up with a random word (wind, for example), then compete to see who could bring it to life in the most creative fashion.

This exercise eventually led to Entanglement, a video game Detweiler created based on an idea he'd had for a board game. Pleased with the result, he wound up sharing it online where it came to the attention of Google. Soon, he and Lewis were busy working on a refined version of the game to be used by the tech giant in promoting the early Chrome Web Store.

When Google again came calling, they knew they were on to something. Lewis soon left his West Coast job bound for Hickory, and within a short time Detweiler stepped out as well.

"There is that voice in the back of your head saying, 'This is foolish. You have a good job,'" he recounted. "But if you have a dream that never dies … if you don't do it now, when are you going to do it?"

As it turned out, the timing was perfect. Working under the moniker of Gopherwood Studios, Detweiler and Lewis capitalized on their ability to use emerging platforms and programs, building a steady clientele that kept them busy for a decade.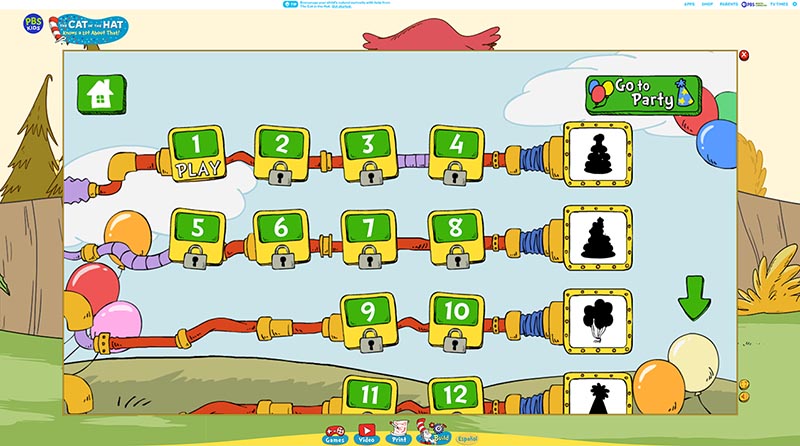 "We were getting all these people who wanted games made to highlight their stuff," Detweiler said. "There were very few people working in that space. And we were perfectly placed."

An early break came when PBS Kids sought their assistance in developing games compatible with an operating system update for Apple. More PBS Kids-related projects followed, helping the two developers make connections across the industry that would pay dividends in their move to newly formed Makefully.

"It was a natural transition," Detweiler said, explaining that he and Lewis had already been working well with the people involved before officially joining forces under the Makefully banner.

Living the dream
While diving into code and creating something can be very difficult, the process of bringing an idea to life is "inspiring" to Detweiler. So too are other benefits of his work.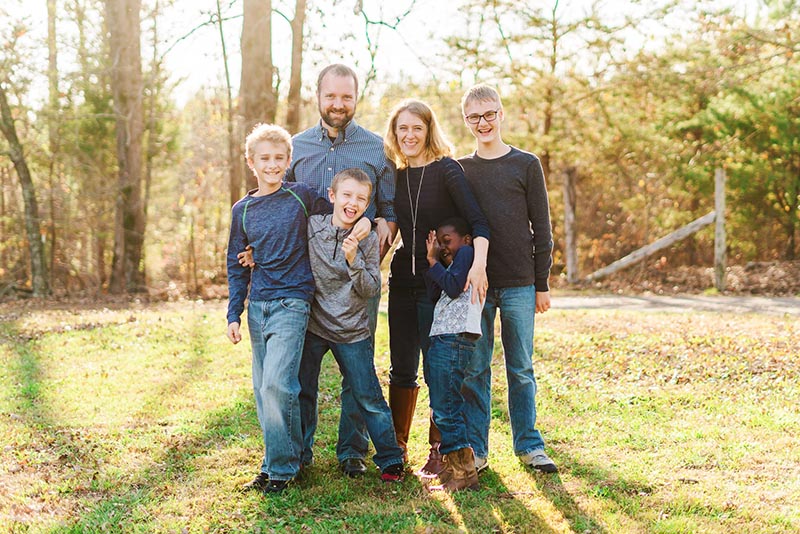 Since first striking out on his own, he has spent the bulk of his work time at the home he shares with wife Ginny Pinnow Detweiler (04C) and their four sons, ages 7-16, who sometimes double as informal playtesters, just as his siblings once did.

"I always had this dream of sitting on my front porch and coding," he said gratefully, a man blessed to be doing exactly what he wants to do in the place he wants to do it.
*READY JET GO! © 2020 Jet Propulsion, LLC. Ready Jet Go! and the Ready Jet Go! logo are registered trademarks of Jet Propulsion, LLC.; THE CAT IN THE HAT KNOWS A LOT ABOUT THAT! Season 3 © 2017-2018 CITH Productions III Inc. Based on the original television series created by Portfolio Entertainment Inc. and Collingwood & Co. Dr. Seuss Books & Characters TM & © 1957, 1958 Dr. Seuss Enterprises, L.P. All rights reserved.
*Story header image by Christopher Smith