---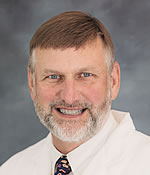 James T. Douglas, M.D.
Medical Director
Dr. James Douglas is Board Certified by the American Academy of Family Practice.  He completed a fellowship in OB after his residency which distinguishes him from his peers. Since 1995 his private practice has been located just 4 miles from Berry College at N.W. Georgia Medical Clinic Family Medicine and Obstetrics. He is available by phone 24/7 and spends a minimum of two hours weekly at The Health providing oversight and medical supervision.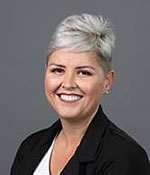 Lauren Wehunt, DNP, FNP-C
Health Center Director
Dr. Lauren Wehunt received her Bachelor of Science degree in Nursing in 2010, Masters of Science degree in Nursing – Family Nurse Practitioner in 2017 and Doctorate of Nursing Practice in 2019 from the University of Alabama at Birmingham. Dr. Wehunt also holds a certificate in Career and Technical Education from Athens State University. Lauren is a member of the American Academy of Nurse Practitioners, American College Health Association, and Sigma Theta Tau Honor Society. In her over 10 years of nursing experience she was worked with patients across the life-span. She is coming to Berry from Harbin Clinic Family Practice where is she provided primary care services and patient and staff education. One of Dr. Wehunt's professional interest includes scholarly and applied work addressing health disparities in rural communities and underserved populations; more specifically uses of technology to improve medication adherence, assessments of racial and ethnic differences in diabetes, and preparing the primary care workforce to serve in rural communities. Lauren is excited to join the Berry community and plans to focus her continuing education and college health and wellness. Lauren is married to her husband Nathan and they have one son named Graham.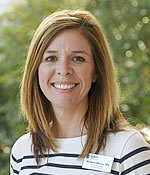 Melanie Merrin, RN
Health Center Assistant Director
Melanie served the Health Center on a part-time basis for a while prior to accepting the full-time position of Assistant Director in December of 2019. Melanie received her licensure from the state of Georgia in 1996.  She has over 25 years of direct patient care experience in a variety of settings including, Medical-Surgical, Oncology, Labor and Delivery, Pain Management, and summer camp nursing. She loves being a part of the Berry community and focuses her continuing education on college health and wellness. Melanie is a native Roman and currently enjoys living in downtown Rome with her husband.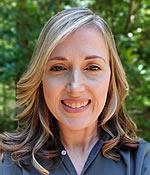 Rebecca Hensley, CMA
Rebecca has been with Berry Health Center since August 2020. She is committed to promoting individual and community health and is passionate about positively influencing individuals to achieve their fullest health potential. Rebecca worked in Radiation Oncology and Urgent Care settings since 2018. She is a member of the American Association of Medical Assistants. Rebecca and her family have long enjoyed the Berry campus and all of the inspiring outdoor recreational opportunities it has to offer. It was a natural fit when Rebecca joined the Health Center team. Rebecca is thrilled to be a part of the Berry family and to continue her education and career with Berry College.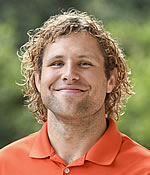 Derek Kopp MBA, LAT, ATC Athletic Trainer
Derek Kopp is entering his first year as an Assistant Athletic Trainer for the Berry College Sports Medicine Department through Advance Rehabilitation. Derek first joined Berry's staff as a Graduate Assistant Athletic Trainer from 2015 through 2017 after attending Alma College in Alma, MI where he received his bachelor's degree in Athletic Training in 2015. He received a master's degree in Business Administration at Berry College in 2017 while working with Berry Women's Volleyball, Men's Basketball and Women's Softball.
As an undergraduate, Derek wrestled for Alma College and was a member of the Student Athlete Advisory Committee. As a student in the athletic training program, he assisted with a variety of collegiate sports as well as rotations with a primary care physician, orthopedic surgeon and with physical therapists.
After his Graduate Assistantship with Berry, Derek worked for Floyd Medical Center for one year as a Community Outreach Athletic Trainer working with Georgia Highlands College, the Rome Tennis Center and Arsenal Soccer Club of Rome and he spent two years as Model High School's Athletic Trainer and assisted coaching the wrestling program. At Berry, Derek's primary responsibilities are with the Men's Basketball, Women's Basketball and Women's Lacrosse teams.
Derek is originally from Almont, MI where he lived up until moving to Rome, GA. Derek, his wife Christina, cats Billy and Geoffrey and dog Twinkles are currently living in Rome, Georgia.
---
The Health Center is proud to provide campus job opportunities for our student workers that include staff and leadership positions. Student workers assist with scheduling appointments, check-in, vital signs, triage, point of care testing, and cleaning exam rooms. Leadership positions include clinic and outreach management.